SEA HAGS BAR & GRILL
"Our new "Home Sweet Home" is located at the fabulous
SEA HAGS BAR & GRILL
9555 Blind Pass Rd. Saint Pete Beach , FL. 33706 !!!! Thanks to owners Tori Coyle and Dave Mize, we finally have a location to distribute from!!)
---
---
HCA North Texas Division Laundry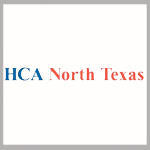 HCA North Texas Division Laundry is a facility providing laundry services to hospitals in the DFW area. In 2006, HCA, was the first organization of its kind to donate tons of hospital sanitized linens to Linens for Animals on a weekly basis. These linens will be kept out of our landfills and will provide comfort to animals in need nationwide. It is because of their great generosity we have been able to help hundred of thousands of animals.
---
---

North Texas Health Care Laundry
North Texas Health Care Laundry
is also a laundry facility for hospitals in the DFW area, however, they are the primary provider of underpads to Linens for Animals. These pads are vital to successfully comforting animals because of their unique vinyl and quilted cotton structure. In one day, North Texas Heath Care Laundry, donated approximately 15,000 pounds of sanitized underpads to Linens for Animals, which in turn provided them to approximately 20 shelter and rescue groups within 24 hours, literally helping thousands of animals.
---
---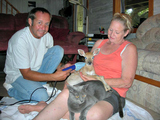 Co-Director of Linens For Animals has worked miracles on many of animals at the sanctuary and continues his holistic care Today. Dr Bussan has a line of
custom formulated products
. Also Dr. Mark has
products for people
too.
Amazing!!"- is what people say when they see what Mark has been able to to do for animals that were once considered 'only save-able by surgery'.
For example, he works with a Bouvier des Flandres - Belle - that was in preparation to have it's pelvis split and hips relocated to correct a massive hip disease issue.
After 8 NON-surgical treatments from Dr. Bussan, this same animal now gallops about like a puppy.
Dr. Bussan has his own website and can be seen
here.
---
---
The Event Pros, Inc.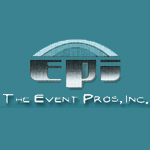 The Event Pros, Inc. is a full service in-house event production company which has coordinated and produced events for many companies, including Food Network, Raytheon and DeBeers Diamonds. EPI can provide its own lighting, design, décor, food and beverages to organizations nationwide. EPI produced the grand opening for Linens for Animals' NO KILL dog and cat shelter / sanctuary, complete with live music, activities for the kids, an auto show and celebrity guests – all pro bono!
---
---
The Tennis Staff of the GlenEagles Country Club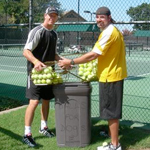 Located in Plano, TX, the tennis staff of the GlenEagles Country Club graciously continuously donates thousands of tennis balls to Linens for Animals. So not only are we providing comfort to animals in need with linens, we are providing some fun toys for dogs to play with, too! In fact, without Chris and Josh, Linens for Animals would never been created.
---
---
Rescue 2 Rehab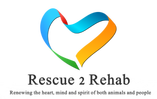 We rescue dogs from high kill shelters, as well as from other dangerous and abusive situations. Some of these dogs require intense medical attention as well as a safe place to re-enter back into this world. Rescue 2 Rehab is also a sanctuary for dogs with special needs, blind, deaf, medical issues, etc. More times than not these dogs fall through the cracks because they are not considered "adoptable" by the shelters that they find themselves in. Rescue 2 Rehab offers these dogs a safe haven and a second chance at life, whether that be eventually finding their perfect forever home or living out their natural life with us. The most critical are kept in a home type setting to help facilitate their recovery.
---
---
debbie daniel

Debbie is an owner of five dogs, an entrepreneur, Jack(Jill) of all trades, a lover of photography, photo editing,
painted pet portraits
, natural pet care, canine nutrition (including raw diets),
small web designer
, facebook page creator, limited
custom t-shirt maker
, & A HUGE lover of animals.
She also has a
website
full of information on caring for your pet using natural remedies as well as pet supplies. Debbie also helps Linens For Animals with website updates as well as the designing and building of this website as well. She also created a website for Dr. Mark Bussan. If you are interested on any of these, please contact her at
PetOrganix@aol.com.
---